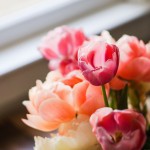 We know that a cookie-cutter approach will not inspire consumer loyalty. Consumers take notice of a project when it is approached with individuality. Evatopia Media analyzes every client's need to create an original public relations campaign that is highly targeted.
Our Consumer Marketing division specializes in promoting film and television projects as well as publisher's lists to targeted audiences of varied ages and ethnicities. We also handle business to consumer marketing for hotels, restaurants, and artisan products.
Our traditional and new media campaigns utilize analytics, blogging, social media and social influencers to cross-promote projects for highly-targeted exposure and a word-of-mouth following.
To inquire about our services, drop us a line here.